DALE COUNTY HIGH SCHOOL
HOME OF THE WARRIORS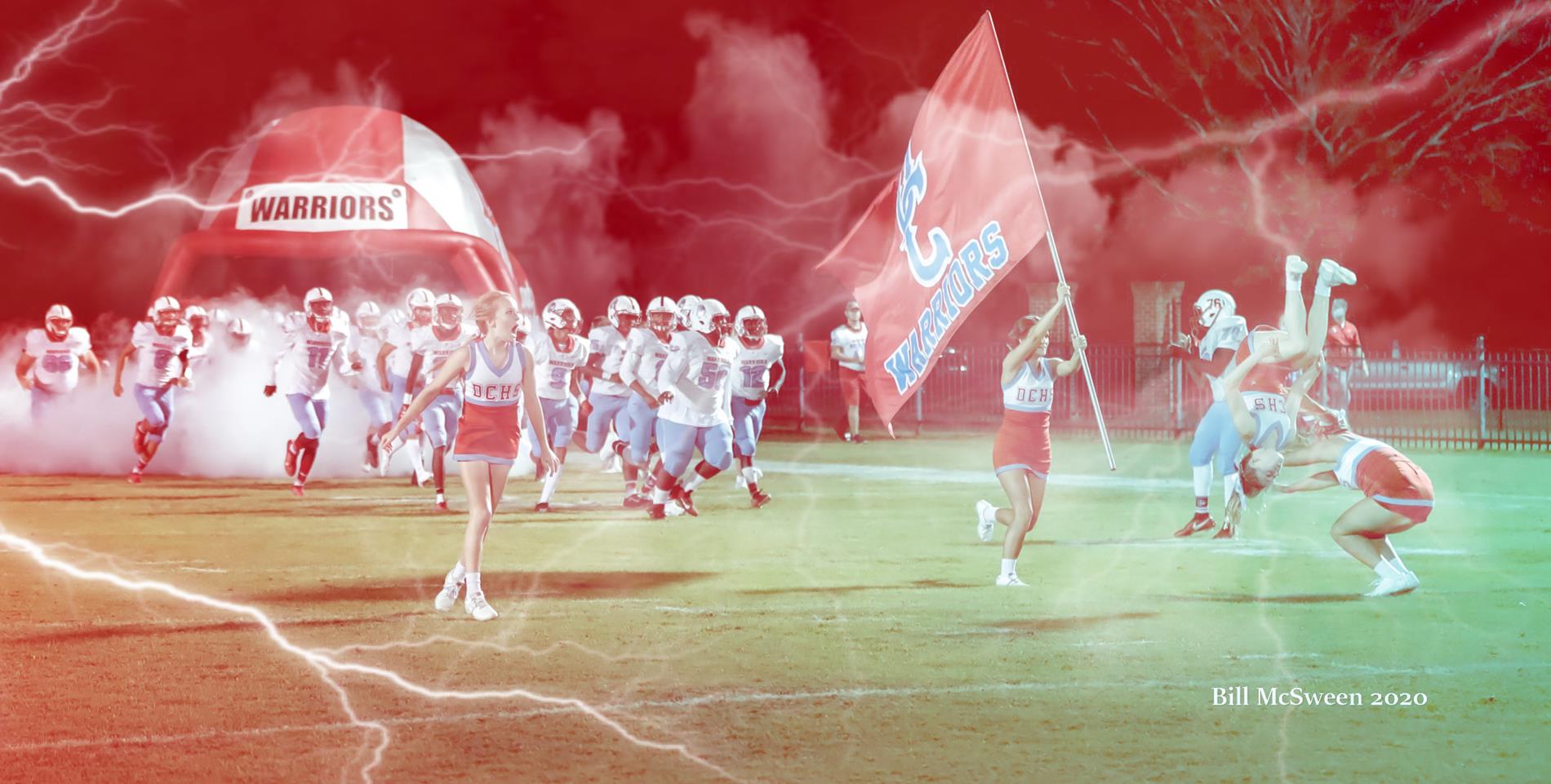 DCHS on Social Media Follow DCHS:
Twitter -@DaleCountyHS or Join us on Facebook -Matt Humphrey
SCHOOL CALENDAR
2020-2021
ROADMAP TO REOPENING DALE COUNTY SCHOOLS
2020-2021
REMOTE LEARNING
APPLICATION
REMOTE LEARNING
MEAL APPLICATION
BROADBAND FOR EVERY STUDENT
2020-2021
DCHS SUPPLY LIST
2020-2021
ATHLETIC VENUE ANNOUNCEMENT
DCHS Varsity and B-Team Basketball Fan Procedures, 2020-2021 Due to COVID 19 and our efforts as a school to keep students and families safe and healthy, we will be limiting seating for the 2020-2021 DCHS Varsity and B-Team Basketball Season.  Listed below are the procedures we will use.   Seating Capacity will be limited to 300 (not including players, coaches, and cheerleaders)  Tickets will be sold on a first come basis for $6.00 each. o Students will have the opportunity to purchase (1) ticket for themselves during lunch the day of each home game for $3.00. o Season passes are available for $60.00 to all regular home games and can be purchased on the DCHS website.  Attendance will be monitored and no tickets will be sold once capacity is reached.  There will be no passes out.  Every other row will be marked off to allow for social distancing.  Visiting teams will have a designated seating area directly next to the visiting teams' locker room.  Masks are required for entry.  Please sit with household members and keep a 6-foot distance from all persons not living in your household.  All attendees are asked to be considerate of others and respect their space.  Fans must leave the facility at the conclusion of the last game so sanitizing procedures can immediately begin.  The scorer's table will be reserved for the electronic time keeper and the home scorebook keeper ONLY.  Locker rooms will be sanitized after each use.  Visiting team cheerleading squads will not attend DCHS home games.  DCHS cheerleaders not travel to away games. Thank you in advance for your understanding and for your cooperation regarding these procedures.   Matt Humphrey Principal, Dale County High School
IMPORTANT MESSAGE:
Dale County Schools will not offer Remote Learning for the 2021-2022 school year.
Congratulations to our Class of 2021!!!
Congratulations to the DCHS 2021-2022 Girls' Volleyball Team
There will be a mandatory player/parent meeting for this years DCHS volleyball team on May 18, 2021 at DCHS in the lunchroom at 6pm! Can't wait to see all the new faces and get this season started!! Go Warriors!!!!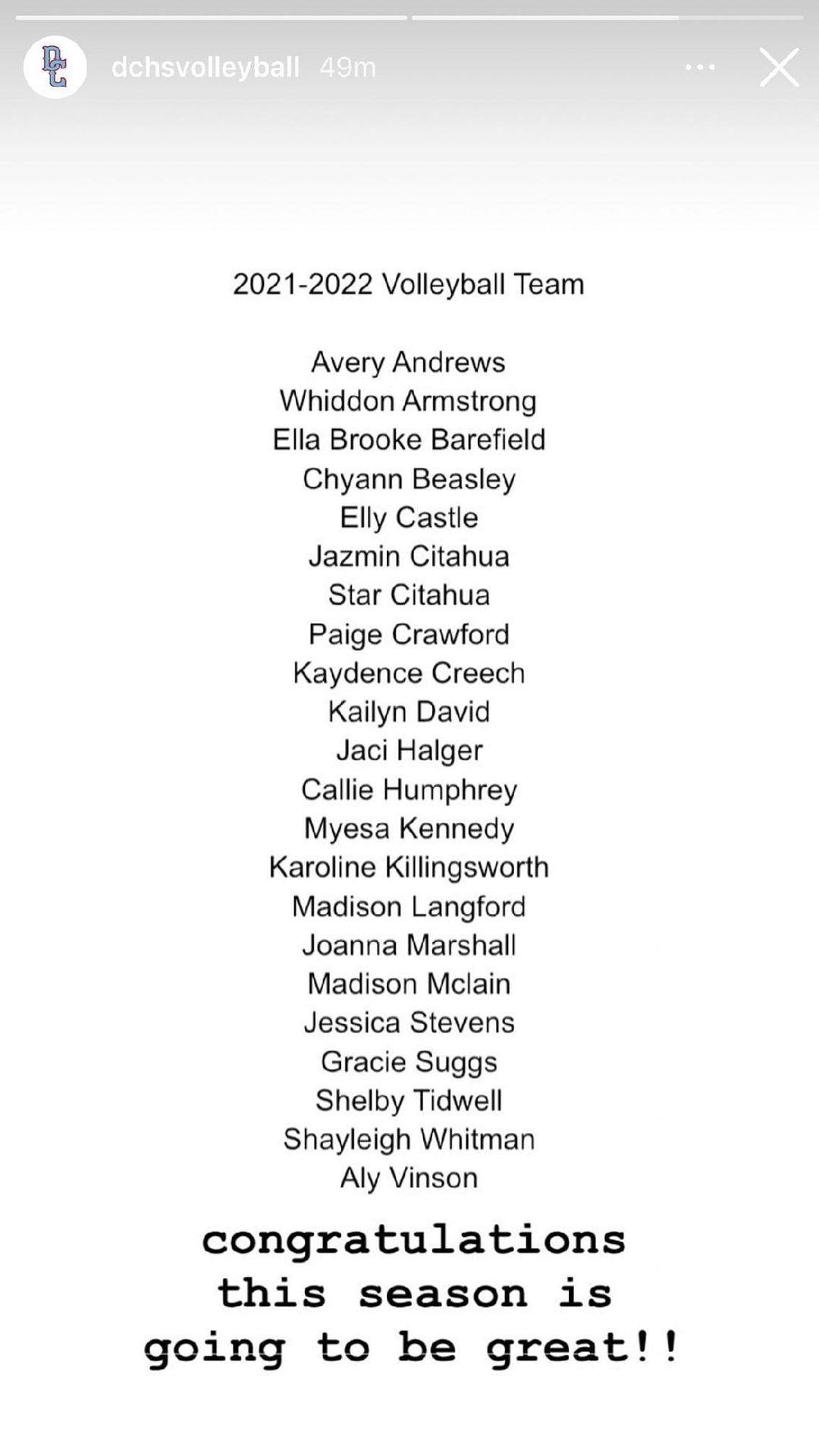 Congratulations to the 2021-2022 DCHS Boys' Basketball Team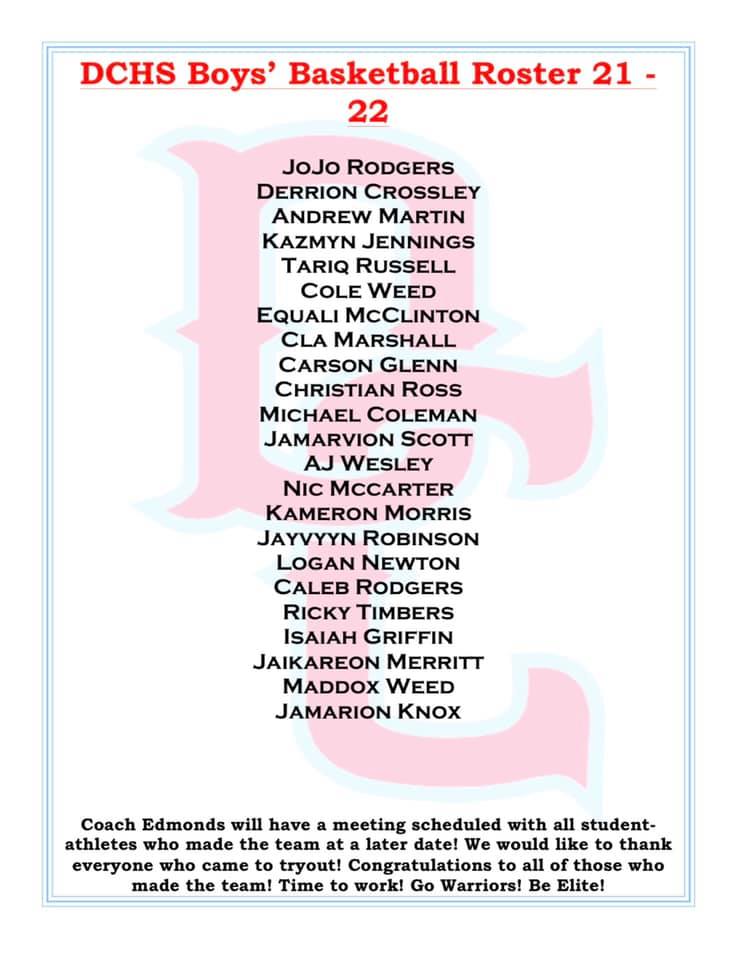 COVID-19 Update
Effective Monday, April 12 – "Dale County Schools strongly encourages and recommends the continued use of facial coverings by employees, students, and campus/event guests. Wearing facial coverings is a proven method in mitigating the spread of COVID-19. However, starting Monday, April 12, 2021 facial coverings will no longer be a requirement for employees, students, and campus/event guest. Students, employees, and campus/event guest should take personal responsibility in making a decision about wearing facial coverings to protect their health. Dale County Schools could reinstate the facial covering requirement at any time if mandated by state or local officials; or if a school/classroom experiences an outbreak as determined by school officials. Dale County Schools will continue other COVID-19 protocols such as social distancing, hand washing, and sanitization protocols".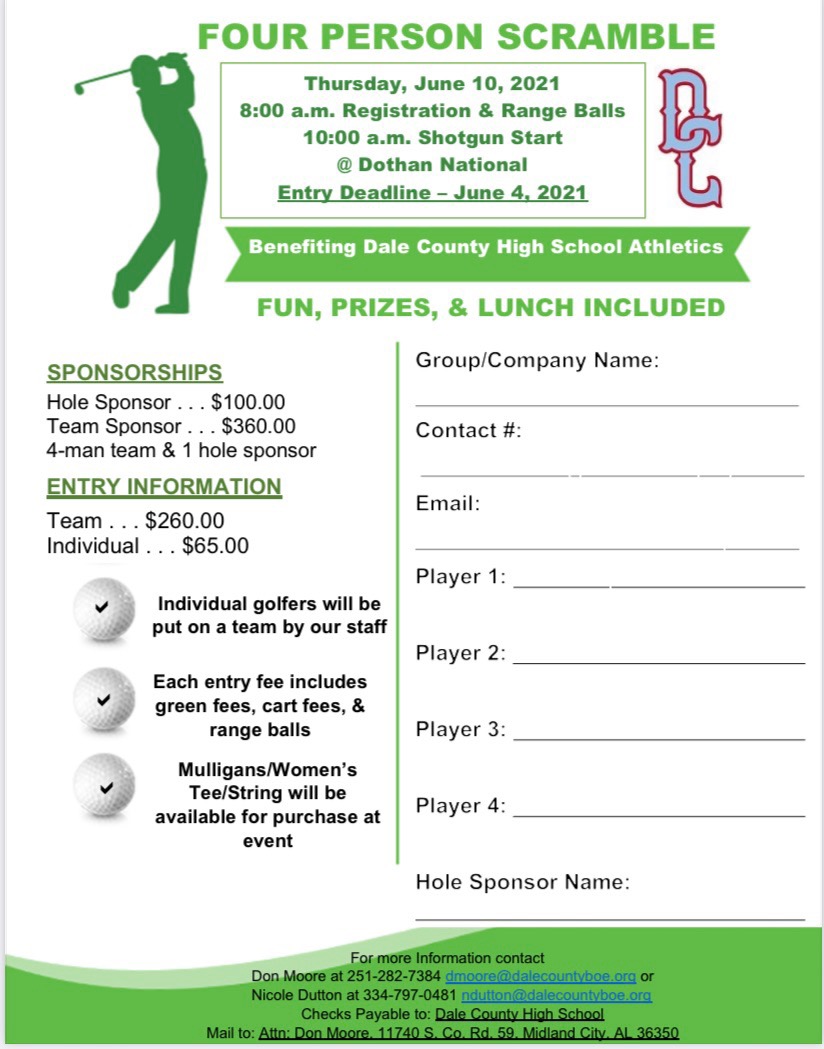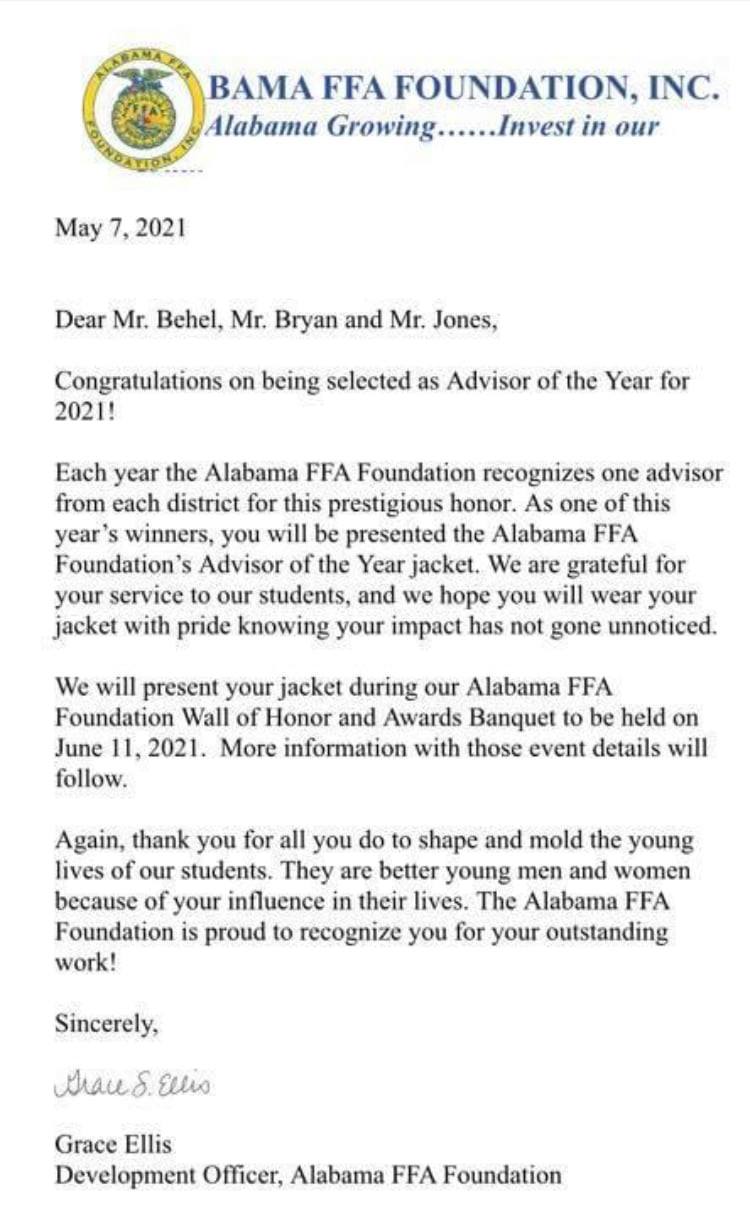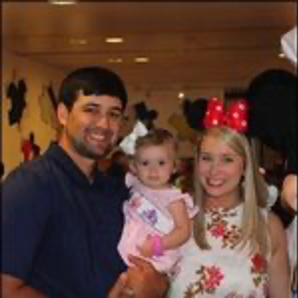 At sectionals this past weekend we had 5 athletes compete and 4 qualify for state! Congratulations to the following athletes for qualifying!

Ethan Teal (senior)
2nd overall in the long jump
1st overall in triple jump
7th overall in 100 meter dash
3rd overall in 200 meter dash
This qualifies him for all 4 events!

Tyler Duren (senior)
2nd overall in discus

Tobias Pope (7th Grader!!)
1st overall in 800 meter run

This is a huge accomplishment for all the athletes! They will now be competing in the state meet this weekend. Wish them luck as they travel to Gulf shores to compete! Go Warriors!!