Ms. Jazmin Harper, Nurse Phone: 334-983-3541, ext. 20190 Email: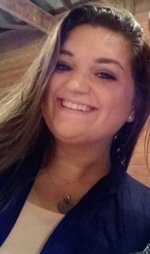 Welcome!
My name is Jazmin Harper and I am the Dale County High School School Nurse. I joined the Warrior Family in September 2014. I have been a Licensed Practical Nurse since 2011. I earned my nursing degree from Southern Union Community College in 2011.
I have worked in various health care settings such as Pediatrics, Psych, Wound Care, and Long Term Care. I have worked in the school health setting full time since 2014.
My goal is to have important health-related information on this site each month for the 2022/23 school year. Please begin to check this site often. I enjoy getting to know the students and their parents here at DCHS. Please feel free to call the nurse's office at any time with any questions that you may have:
334-983-3541 ext. 20190.
Wishing you all a healthy and happy school year!
Thank you!